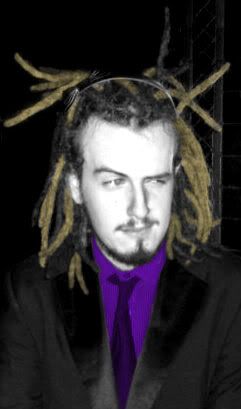 A dread-headed character based in Dublin with a passion for art, animation and all forms of awesome stuff. I'm a bit of a generalist who is happy to learn and apply new skills to overcome obstacles and produce nice things whether I am working solo or as part of a team.
I use:
3D Studio Max
Maya
Blender
Photoshop
Illustrator
Flash
After Effects
Sony Vegas
Audacity
Ableton
and I love:
Playing Bass , DJing (badly), TED talks, Music, Composing, Books, Graphic Novels, Movies, TV, Comedy, Cycling
If you need anything done or just want to get in touch, please don't hesitate to
contact me.